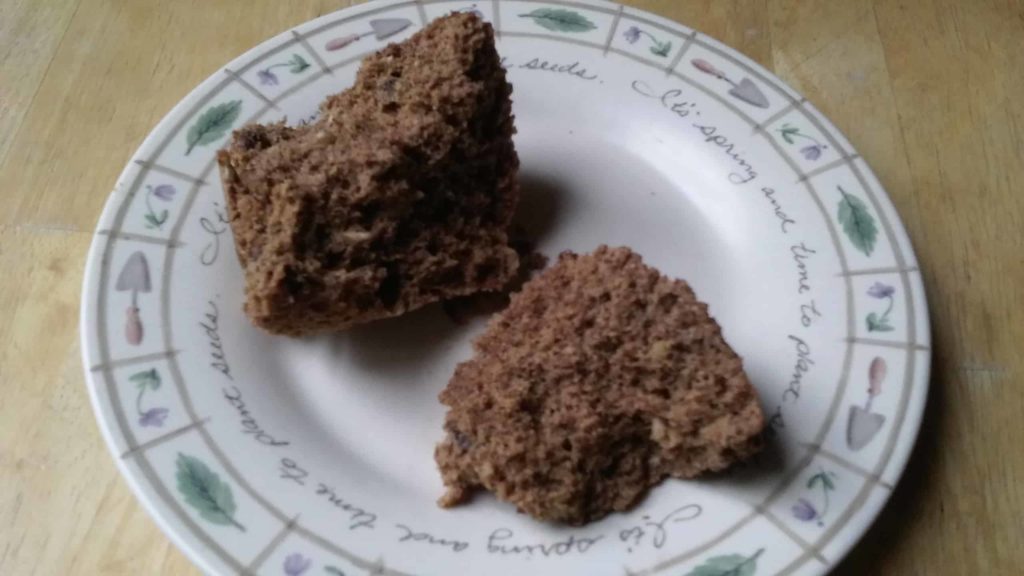 If you've been enjoying the Flax Muffin in a Mug recipe I recently shared in the Inner Circle newsletter, then you're going to LOVE this make-ahead version I've developed, which makes it even easier to bake up a hot and wholesome breakfast treat on the go.
Ingredients:
3 cups ground flaxseed
3/4 cup raisins
3/4 cup raw sunflower seeds (if desired)
1/2 cup granulated sugar
2 tablespoons ground cinnamon
2 tablespoons baking powder
Combine all ingredients and store in fridge. To make a muffin, crack a large egg into an over-sized, microwave-safe coffee mug and whisk with a fork. Add 1/2 cup dry mix and stir until well combined. (Adding too much mix will make the muffin dry.  Avoid packing the contents into the measuring cup or heaping the measure.)
Microwave for 60 seconds. If the top is still wet, microwave for 10 more seconds. You can shake the muffin out of the cup onto a plate, or eat directly from the mug with a spoon.
Makes 10 muffins
Nutrition Information per serving: 370 calories, 23 grams fat (including 7 g omega-3), 15 g protein, 32 g carbohydrate, 12 grams fiber, 10 grams added sugar.