About Monica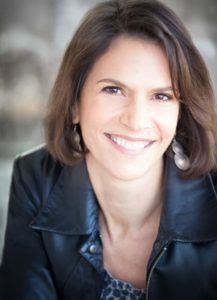 I'm a licensed nutritionist with a Master's of Science in Human Nutrition.  I also went to culinary school.  But long before all of that, I went to music school and studied to be an opera singer–which is what I spent the first half of my professional life doing.  (Hence my alter-ego, The Nutrition Diva over there ==>)
These days, I spend most of my time writing and speaking about food and nutrition. More information about my keynote speeches is available through the Macmillan Speakers Bureau.  In addition to this blog, I have a weekly nutrition podcast, a blog on The Huffington Post, a handful of books, and am lucky enough to be a regular guest on shows like the TODAY show, Doctor Oz show, and NPR's Morning Edition. I even still manage to squeeze in the occasional singing gig.   On days off,  you're likely to find me cooking, gardening, playing tennis, or reading on the porch.  I live in Baltimore, MD.
About this Blog
There's an awful lot of nutrition advice out there. Unfortunately, a lot of it is based on myths, misunderstandings, or agendas that have little to do with health or nutrition. I'm here to help you sort the fact from the fiction, the good information from the bad, and the important stuff from the stuff that just isn't worth worrying about. My goal is to make eating healthy just a little bit easier, a little bit saner.
I don't endorse any specific diet doctrine. Diet philosophies—vegan, hunter-gatherer, Mediterranean, high-protein, low-carb, and so on—go in and out of fashion, both in the public imagination and in the hearts and minds of nutrition scientists and researchers. Each has its merits but I don't think any one of them is the single solution for every eater. Certain nutrition principles apply across the board but there are lots of ways to put together a healthy diet.
Finally, I should probably warn you that I'm neither purist or a perfectionist. Sometimes, you may choose to eat something not because it's good for you but because you love it. Or because someone made it for you. Or because it's the least of the available evils. I'm living proof of the fact that you don't have to eat a perfect diet in order to be healthy and happy.
Quick Facts
Master's of Science in Human Nutrition
Licensed nutritionist (Maryland)
Board Certified Nutrition Specialist
Culinary Training: L'Academie de Cuisine
Professional Affiliations: American Dietetic Association, American College of Nutrition, International Association of Culinary Professional, Association of Health Care Journalists
Books: Nutrition Diva's Secrets for a Healthy Diet (2011), Inflammation Free Diet Plan (2006), The Life Extension Revolution (2005, with Philip Miller, MD), Secrets of Evening Primrose Oil (2000)