Over the past 2 years, over 400 people have participated in the 30-Day Nutrition Upgrade program. And in just a few weeks (March 13th, to be exact), we're going to do it again!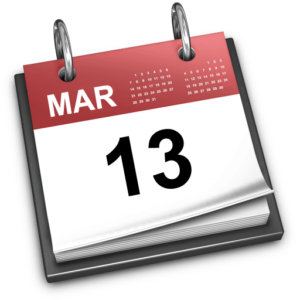 These 30-day nutrition and fitness challenges are super popular these days, and for good reason. They're a great way to kick-start healthy routines and to stay motivated long enough for new behaviors to become established habits. And even though there are already plenty of them out there, I wanted to offer my followers something unique…something fun, effective, and based on solid science.
I put everything I know about nutrition and the psychology of behavior change into the 30-Day Nutrition Upgrade program. I really really hoped it would make a difference in people's lives, and was thrilled to have over a hundred people sign up for the first challenge.
But nothing could have prepared me for what happened during those next 30 days.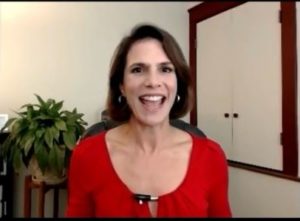 First, the live online kick-off sessions was a blast. The enthusiasm and energy were contagious and it was great to interact with people in real time!
Second, I was blown away by the warm, supportive (and funny!)  community that sprang up literally overnight in the private Facebook group that I set up for participants…men and women from all around the world, from college age to post-retirement, sharing their questions, challenges, and triumphs. Two years later, they're still checking in with other, exchanging tips, recipes, and encouragement.  If we weren't so spread out geographically, I feel certain we'd be meeting for dinner on a regular basis.
And as for the results from the program itself:
Virtually all of the participants felt that the program made a positive difference in their eating habits
Half of them reported losing weight (even though weight loss is not a goal of this program)
More than half also reported having more energy/better mood
Participants reported everything from enjoying their food more to improved digestion to feeling less hungry to finally bringing out of control snacking under control
How could I NOT offer it again?
The next 30-Day Nutrition Upgrade group challenge launches Thursday, March 13th, 7 pm ET 
(Yes, the session will be recorded if you can't join us then.) You'll find complete details here or, if you're ready to take the plunge, you can

Tip: Add my email address to your contacts or safe sender list to be sure the registration info doesn't land in your Spam/Junk folder.
Not sure if this is for you?
My post on "Is the 30-Day Challenge Right For Me?" has answers to frequently asked questions. And feel free to contact me. I'd be happy to answer any other questions you have and help you decide whether this is a good fit for you.