Last September, 120 people took part in the very first 30-Day Nutrition Upgrade group challenge.  And in just a few weeks (March 31st, to be exact), we're going to do it again!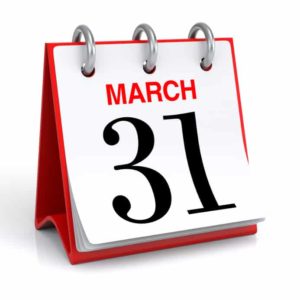 These 30-day nutrition and fitness challenges are super popular these days, and for good reason. They're a great way to kick-start healthy routines and to stay motivated long enough for new behaviors to become established habits. And even though there are already plenty of them out there, I wanted to offer my followers something unique…something fun, effective, and based on solid science.
I put everything I know about nutrition and the psychology of behavior change into the 30-Day Nutrition Upgrade program. I really really hoped it would make a difference in people's lives, and was thrilled to have over a hundred people sign up for the first challenge.
But nothing could have prepared me for what happened during those 30 days.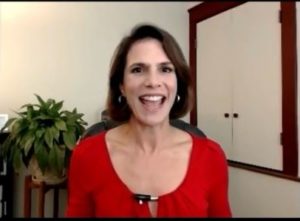 First, the live online kick-off session was a blast. The enthusiasm and energy were contagious and it was great to interact with people in real time!
Second, I was blown away by the warm, supportive (and funny!)  community that sprang up literally overnight in the private Facebook group that I set up for participants…men and women from all around the world, from college age to post-retirement, sharing their questions, challenges, and triumphs. Six months later, they're still checking in with other, exchanging tips, recipes, and encouragement.  If we weren't so spread out geographically, I feel certain we'd be meeting for dinner on a regular basis.
And as for the results from the program itself:
Virtually all of the participants felt that the program made a positive difference in their eating habits
Half of them reported losing weight (even though weight loss is not a goal of this program)
More than half also reported having more energy/better mood
Participants reported everything from enjoying their food more to improved digestion to feeling less hungry to finally bringing out of control snacking under control
How could I NOT offer it again?
The next 30-Day Nutrition Upgrade group challenge launches Thursday, March 31st, 8pm ET 
(Yes, the session will be recorded if you can't join us then.)
Cost: $30
Includes:
Live one-hour online class, plus Q&A for as long as there are questions.
Access to a video recording of the session afterwards.
Downloadable handouts and other program materials.
Private Facebook group for ongoing (and I mean ongoing!) connection and support.

How it works
The 30-Day Nutrition Upgrade isn't a diet or a detox. It is a simple–but powerful–program that runs quietly in the background, subtly reshaping your habits.  You'll learn the whole system in the webinar but here are the broad strokes:
Every day for 30 days, you'll answer 10 yes-or-no questions about what you ate that day. You get instant feedback on how your choices are adding up and how you can upgrade your nutrition.  It takes about two minutes a day and can be effortlessly incorporated in to any daily routine.
And because it's so simple (and kinda fun),  most people simply keep on going when the 30 days is over, and continue to reap the benefits. (In fact, 93% of those who participated in last September's challenge said they'd continue to use the 10 questions to keep themselves on track.)
Here are some other things they said about the experience:
"Two weeks in and I am loving the upgrade! Thanks, Monica, for the guilt-free, pain-free plan."

"This program provided daily accountability and flexibility. It's just what I needed to help me make better choices NOW instead of the elusive tomorrow. I've lost five pounds and I feel proud of my eating choices at the end of most days."

"I can't tell you how much this program has done for me! Worth every penny and more"

"I'm loving the program! Feeling great and so psyched  to be making sustainable changes rather than embarking on yet another intense, radical, short-term overhaul that ends up fizzling out."

"This has been a life changer for me, a way to be healthy and balanced as a way of life. I can't thank you enough!

I could keep going on about why I'm so excited about this. But I really don't think I can say any better than this recent participant:
"Good nutrition isn't about perfection; it's about finding a balance between healthy habits and things you might eat simply for pleasure. Setting unrealistic goals or pushing yourself too hard will backfire sooner or later."
What she said!
If any of that resonates with you, this program is for you.
Cost: $30
Includes:
Live one-hour online class, plus Q&A for as long as there are questions.
Access to the video recording of the session afterward.
Downloadable handouts and other program materials.
Access to a private Facebook group for ongoing connection and support.

Not sure if this is for you?
My post on "Is the 30-Day Challenge Right For Me?" has answers to frequently asked questions. And feel free to contact me. I'd be happy to answer any other questions you have and help you decide whether this is a good fit for you.