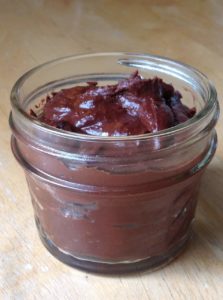 First things first: Here's a recipe for the cocoa cashew creme that everyone is raving about! (You'll never go back to Nutella.)
If you're trying to improve the overall quality of your diet, be sure you've got both of these two critical factors in view.
It's not uncommon for drugs to deplete nutrients in the body. If you're taking the drug every day for years, even subtle effects can add up. Here's a look at what you want to watch out for if you take birth control pills or HRT (plus a link to info on  on other drug-nutrient depletions).
And if Science Fair is the thing you miss most about grade school, here's a project for you to work on while we wait for Spring to come: How (and why) to do an N of 1 experiment.