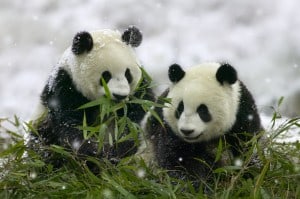 Thanksgiving is behind us but there are still lots of opportunities over-indulge in the next couple of weeks.  If you missed these tips on how to enjoy a feast without overeating, they will serve you well in the weeks to come.
This week's podcast tackles an issue many of you have asked about: Can the phytoestrogens in soy affect kids, perhaps leading to early puberty? Here's an overview  of the latest research.
This week's Facepalm Award goes to the physician who advised his patient to choose white bread instead of whole grain bread because it is lower in gluten.  Here's why this advice makes no sense.
And from the Department of Archane Nutrients, here's a little primer on silica and what foods are good sources.  Hint: leave the bamboo to the panda bears.
Finally, here's a great stocking stuffer for busy parents:  A gift subscription to Emeals healthy meal plans. Save 20% with coupon code HOLIDAY14