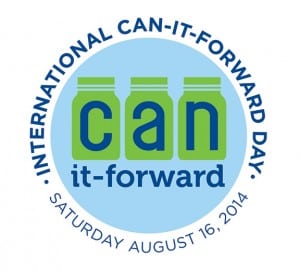 The summer harvest is upon us! For those who enjoy canning, mark your calendars for August 16th, which is International Can-It-Forward day. The day includes a live webcast from the Brooklyn Borough Hall Farmer's Market, with canning demos and live Q&A,  hosted by celebrity Chef Hugh Acheson and other experts. Twenty five farmers markets across the country will also be hosting Can-It-Forward Day celebrations! I'll have more details in the coming days on how you can participate (and win free stuff!).
Meanwhile, can you believe there is actually something called National Junk Food Day? Neither could I! Fortunately, it is now safely behind us. But in the spirit of "all things in moderation," I did participate by putting together some tips on how to do junk food right.
Just in case too much junk food has resulted in dental problems, here are some nutrition tips for those who need to follow a soft or liquid diet for a period of time.
We also  have two new installments in the Know Your Nutrients series: What you Need to Know About Vitamin K and BloodThinners  (plus a Vitamin K Cheat Sheet) and The Many Faces of Vitamin E (plus a  Vitamin E Cheat Sheet)
And last but not least, there's still time to enter to win 2 free copies of Secrets for a Healthy Diet (one for you and one for a friend).