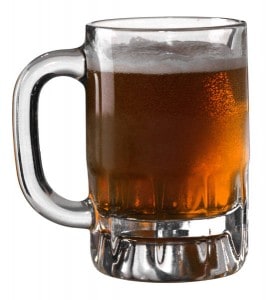 You can easily look up the nutrient content of foods these days. But how much of that potassium, or iron, or whatever are you actually absorbing? In this week's show, I talk about all the many (!) things that affect nutrient absorption and what you should being doing about it.
It's a little harder to look up the nutrient content of your favorite micro (or home) brew but here are some surprising nutrition facts about beer.
Kara Rota of the Clever Cookstr podcast was my guest on last week's show. Listen in on Kara's conversation with Chef Scott Liebfried about blending culinary art and nutrition science.
And of course the kids are heading back to school. Here's some new research on how physical activity can help boost academic performance.  You'll find lots more Back to School tips–everything from packing healthy lunches to making friends to tackling homework at QDT's Back to School Portal.
I am so excited to be taking part in Spark Weekend DC next month. It's a two-day "life-hacking" camp designed to spark positive, lasting changes in your life. In the mornings, you'll learn techniques for improving your health, productivity and well-being from experts (including me!). In the afternoons, we'll get to work integrating these changes into your life. If you're successful with your goals after 30 days, you get cash back!
Join me on September 13 and 14 in Washington DC be a part of an incredible community, eat delicious organic food, and check out the latest technology for change. As a Nutrition Diva listener, you can save 20% on your registration. Just go to dc.sparkweekend.com and use the discount code "DIVA".